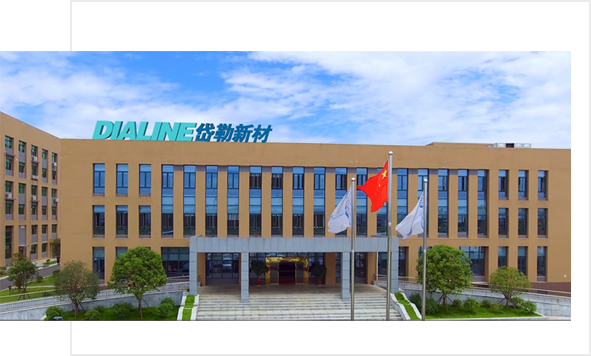 Changsha DIALINE New Material Sci.& Tech. Co., Ltd. was established in 2009 and became publicly listed company in September, 2017 (SZSE:300700) . The company is a high-tech enterprise specializing in R&D, production, sales and service of electroplated diamond wire. It is also the first enterprise with core technology carried the electroplated diamond wire into industrialization in China. The company devotes to becoming first-class global service provider for processing consumables for hard and brittle materials and provides the professional tools and integrated solution for hard and brittle materials cutting such as silicon, sapphire, integrated circuit chip, window system, optic lenses, precision ceramics and magnetic materials etc.

The diamond wire is widely applied in the fields of PV, LED, semiconductor, precision optical components and national defense industry etc. The production capacity, sales volume and market share of the company are all in the front rank in the domestic industry. The products have been exported to Russia, South Korea, Japan, Taiwan district etc. The customer list covers more than 100 well-known companies in the field of PV and sapphire industry. The representative customers include GCL, Longi, Jinglong, Biel, Lens, AUO, Monocrystal, Kyocera etc.

With the technology innovation as guide, the company possesses tremendous strength in R&D of technology and can meet the requirements of wire for different materials cutting. The company possesses the independent intellectual property of diamond wire. The diamond wire belongs to the National New Products Program and Projects supported by the national innovation fund. DIALINE will adhere to the core values of "Thanksgiving, Responsibility, Struggle, Innovation, A win-win situation". Keeping market and customer oriented, taking technology R&D as the core and based on the product quality, the company promotes the leap-forward development of hard and brittle materials cutting industry and creates the maximum value for the customer and society.

Zhuzhou DIALINE New Material Sci.& Tech. Co., Ltd. is the wholly-owned subsidiaries of Changsha DIALINE New Material Sci.& Tech. Co., Ltd. which focuses on manufacturing diamond wire for silicon slicing. It was established in January, 2018. The registered capital is 100 million and the invest capital is 441 million. Zhuzhou DIALINE is located in E3-E10 district, Tianyi science and technology city, Zhuzhou city, Hunan, China. The production base floor area is 12648 square meters. The expected annual production capacity is 6 billion meters and the production value is 600 million RMB.